If you give a meal some Morton,
Dishes get pop of flavor—and color!
Himalayan Pink Salt Elevates Your Dish
All-Natural Pink Salt gives your favorite dishes that pop of color and excitement they deserve! Morton is excited to offer both fine and coarse nationwide, as well as an adjustable grinder so you can always add the perfect amount of pink to your favorite recipes.
If you give a meal some Morton,
Pasta gets its groove back.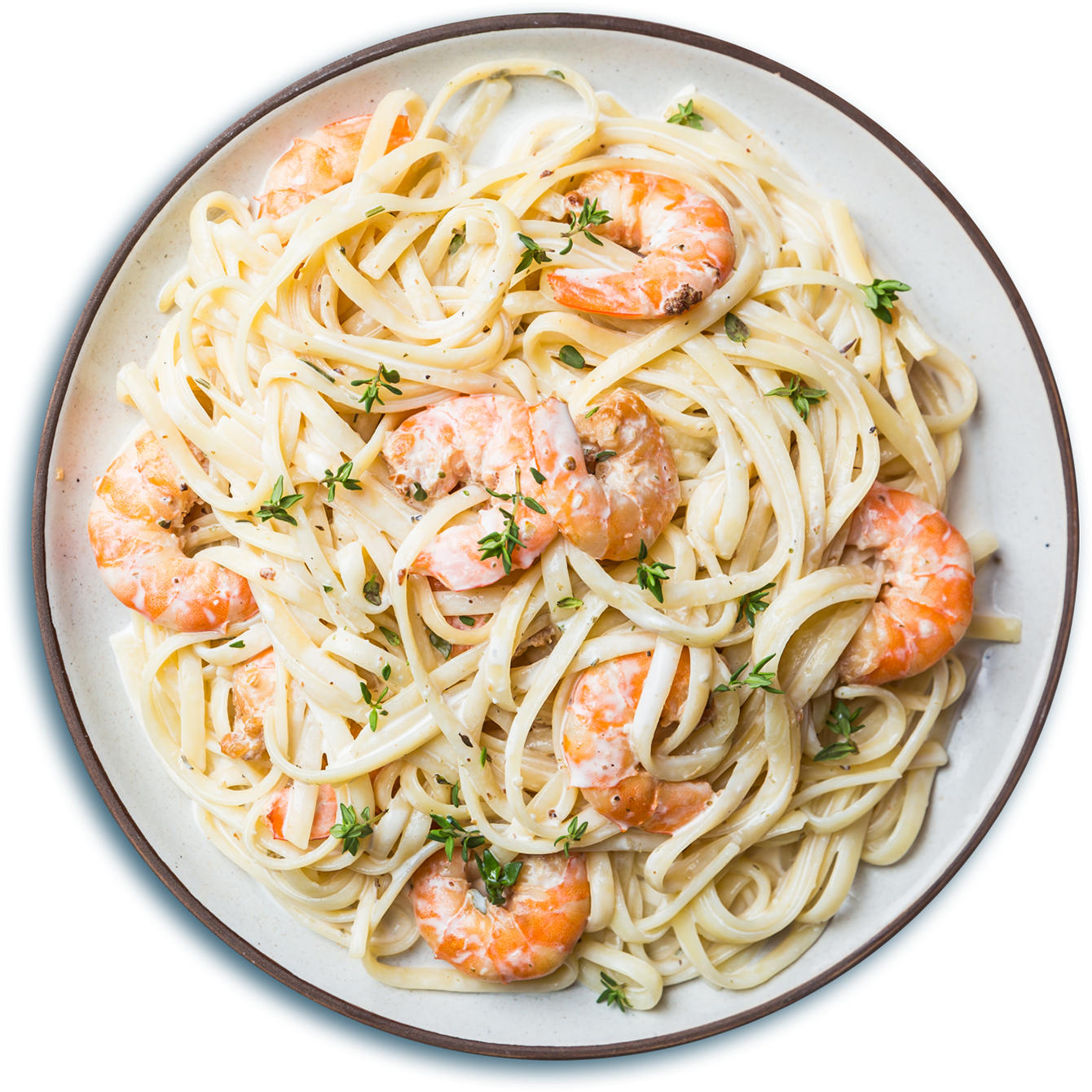 Pasta water: basics
Soothing udon bowls and savory twists of linguini owe that chewy, balanced bite to timing and ample salt. Aim for "the salinity of seawater," says Joel Gamoran, Chef/TV Host. A bonus: you'll use Kosher Salt in the sauce or broth later.
1 cup water

Generous pinch of Kosher Salt
If you give a meal some Morton,
Salad days feel like cheat days.
Play dress up
Fine Sea Salt dissolves well in dressings for uniform texture, plus, it brightens the taste of herbs and spices. Try it in a classic Caesar or a bursting-with-flavor dressing of curry leaves, ginger, coriander, lime and coconut oil.
½ cup dressing

¼ tsp Fine Sea Salt
If you give a meal some Morton,
Might as well start with dessert.
Salt your sweets
Some dishes linger on the mind — salted dessert is one. In brownies, Coarse Sea Salt cuts chocolate's decadence with a pop of salinity. On berries and cream, fruit is sweeter than ever. As for caramels, you already know how that goes.
1 serving

¼ tsp Coarse Sea Salt
Shake to the left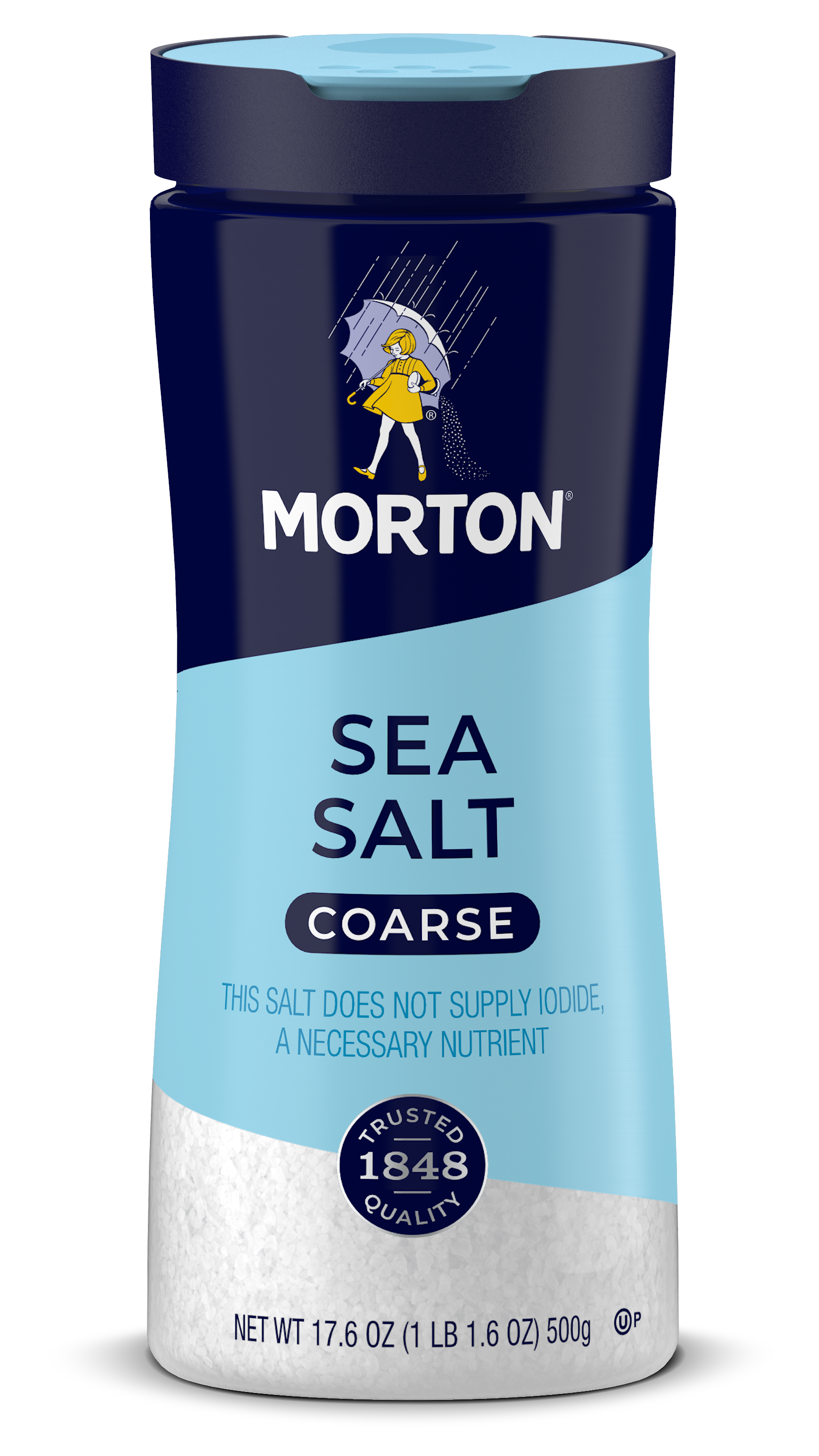 New look. Same love.
Our culinary salts have a new two-sided lid made to up your kitchen aerodynamics. Use it to sprinkle, shake or transfer some to a salt cellar to live your Salt Bae moment.
Easy grip

More precise measuring